The 2023 Kia Sportage Brings Hybrid Technologies and Superior Style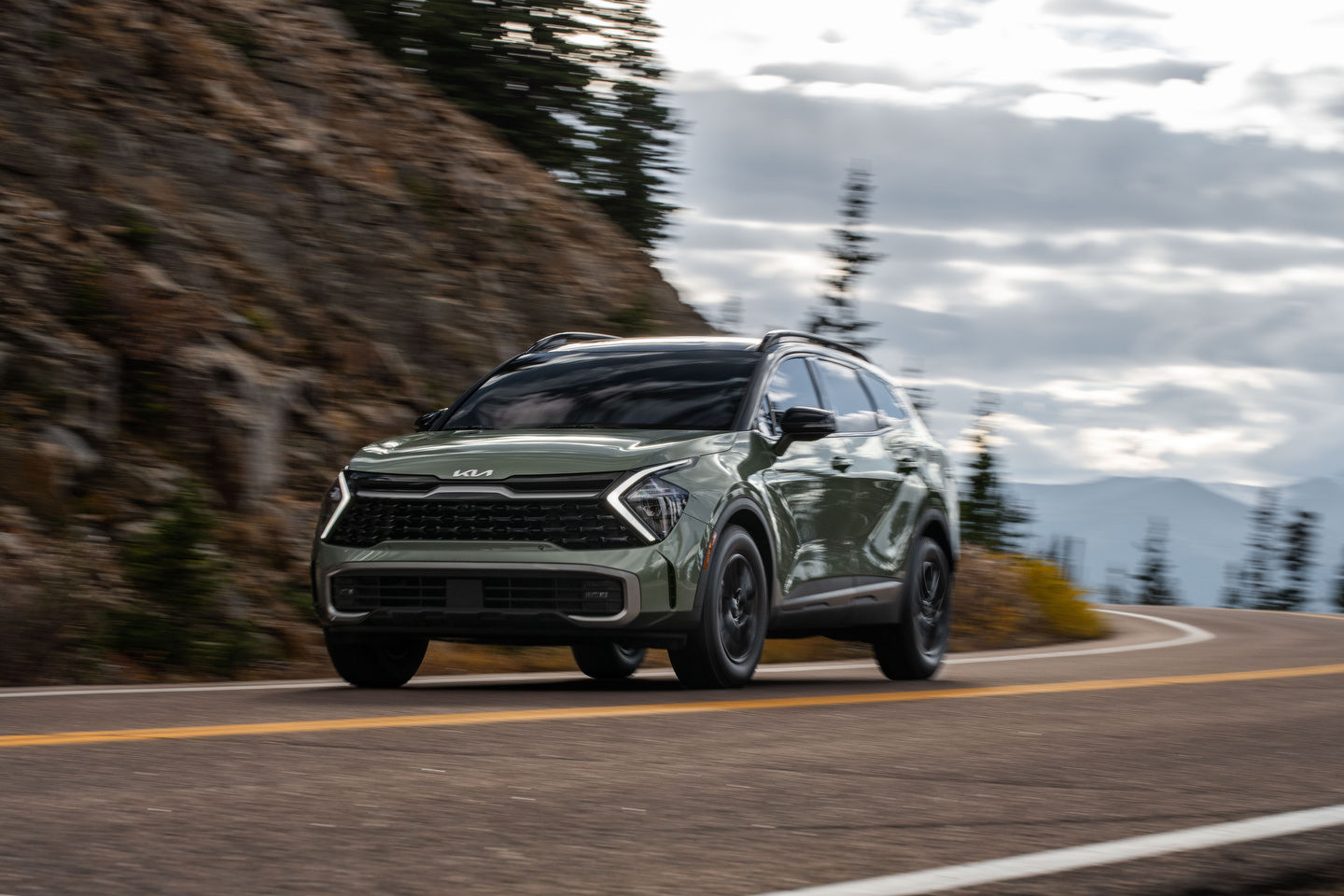 The compact SUV segment is a very competitive one. And the Kia Sportage has always been a good rival with its sharper lines, better performance and superior interior refinement all included in a value-packed package. The 2023 Kia Sportage is just about to land in Canada and it has a lot more to offer. It now includes advanced hybrid technologies that will take you further, among other elements that will put it at the forefront of the segment.
Here's what you need to know about the 2023 Kia Sportage.
The 2023 Kia Sportage uses the best powertrain technologies
In order to provide the best balance between performance and efficiency, the 2023 Kia Sportage offers a choice of three state-of-the-art engines. Base models use a 2.5-litre unit mated to a seven-speed dual-clutch automatic transmission to produce 187 horsepower.
With hybridization now on board the lineup, the Sportage new has an HEV model. It uses a turbocharged 1.6-litre Smartstream engine mated to a 44-kilowatt electric motor and a 1.49-kWh lithium-ion battery. This HEV model outputs 226 horsepower and 258 lb-ft of torque.
The best balance between EV power and gas efficiency resides in the Sportage PHEV. It is equipped with a turbocharged 1.6-litre four-cylinder engine combined with a 66.9-kilowatt electric motor and a 13.8-kWh battery. The output on this one is even higher at 261 horsepower and 258 lb-ft of torque. It also offers 50 kilometres of full-electric range, and will only take two hours to fully recharge its battery on a 240V outlet.
The 2023 Kia Sportage delivers ultimate versatility
The new Sportage is built on a brand-new platform. It is now larger and more comfortable. Occupants now get more headroom and legroom, along with more cargo volume than ever before.
Inside, the Sportage is completely redesigned. The all-new available twin screen setup composed of a 12-inch centre touchscreen and a 12-inch instrument cluster equipped with the latest-generation TFT technology allows the driver to monitor all critical vehicle information, as well as access a variety of infotainment features and apps.
The 2023 Sportage also comes with a series of advanced safety and driver assistance systems that are made to keep your family safe on the road.
The 2023 Kia Sportage has a lot more to offer. Come see us today to know everything there is to know about pricing and availability.